Houses For Sale in Baxter, MN –
Make The Right Choice With Us
Let Us Help You Sell Your Home
Houses For Sale in Baxter, MN – Make The Right Choice With Us
 We all know it takes quite a lot of effort to do paperwork, advertising, and legal work to buy a house. But does it take the same time to find homes for sale in Baxter MN? Bet not if you are hiring and working with experienced realtors. Saying that we need to understand some basics of a good realtor. 
 

Tips for Hiring Best Realtor 

Enlisted below are some of the main practices to hire the best realtor. Other professionals may come in handy but will not be the right ones to work with in the long term.
Tip #1: Realtor with Subject Knowledge 
Qualified realtors are mostly professionals. They know a lot more than your expectations and imaginations. With education, they earn clients' trust, and without a degree, they have to prove themselves legit in many hard ways. A qualified realtor usually can handle any situation.  
Tip #2: Reputation of the Realtor 
Another important tip to hire the best realtor is to know if he is reputable or not. For example, if you ask around, what you get to hear about the realtor is quite important. Also, ask people if he will be able to handle legal activities and complete procedures without causing any difficulty? If you know this hired one tells the ins and outs of homes for sale in Baxter MN in need, then hallelujah! Congratulations you have gotten the right resource.  
Tip #3: Easy to Communicate 
This tip is going to save your time, money, and energy! Well, see you need to hire someone vocal and expressive about deals, workings, and finding homes for sale in Baxter MN. Obviously, Baxter MN is just an example. It can be any other city too. Without communication, you will not know much about the purchase. Also, keep in mind that communication helps in avoiding misunderstanding. You should hire someone good at communication. 
It takes a lot of paperwork, legwork, and advertising to sell a home, and if you prefer to sell your Baxter home in the traditional way, we will spend more per month to advertise your home than any other real estate firm in the area.
Strategic Pricing: We strategically price your home to ensure it's competitive with the current market.
Home Staging Consultation: We show you room by room the right things to do to sell quickly and at the highest price. Plus we manage the entire home-ready process.
Professional Photography: We provide high-quality photographs, including aerial views, that present your home in the best light. We use these photographs to create an amazing video that is distributed online.
Marketing Plan:
To sell your home, it's not enough to put a sign in the front yard and wait for phone calls. Marketing takes research, planning, cutting edge technology, and experience. We enlist all of the latest real estate marketing tools to get your home sold!
Marketing Budget: We put our money where our mouth is—that's right—we spend $86,442 each month toward advertising for our listings.
Massive Exposure: Your home becomes part of a media blitz as we market your home through professional photography, print, radio, television, billboards, internet, newspapers, real estate magazines—the whole gamut.
Showings and Open Houses: Staging is the key to engaging home buyers who are ready to purchase a new home. We offer the tips and resources to prepare your home for each showing. Since open houses increase exposure and provide valuable buyer feedback, we work closely with you to have your home ready for the big day.
Qualified Buyers: We work with buyer agents to make sure your home is only shown to buyers who will qualify for mortgage approval.
Negotiation: Negotiating a "win-win" is our favorite part of the job. We are strong negotiators focused on advocating for your best interest. From contract price through inspection and repairs, we negotiate on your behalf and advise our clients on what is required by the contract—ensuring deadlines are met and all contingencies are met.
Closing: We coordinate with lenders and attorneys to make closing as stress-free and seamless as possible.
Get Your Instant Offer Now!
We will buy your Baxter house for cash! And we will offer a price that is competitive with the market value if you had decided to sell in traditional fashion. Our innovative process, however, gets you fast cash, and lets you avoid:
Hassle of getting your home ready to sell
Stresses of scheduling home showings
Strangers walking through your house
You don't have to rearrange your life to get your house sold!
Receive a TRANSPARENT competitive fast cash offer on your home
Eliminate the showings, open houses, and stress with a home cash offer
Close on your home quickly and move on to the next chapter of your life
Buy Before You Sell Program
Our method works specifically to your advantage if you've already found your perfect next property but can't afford to make an offer until you sell your current home. We will make you a guaranteed cash offer so you can purchase your new home before selling your current one.
OUR PROCESS
We will buy your house in Baxter for a guaranteed cash offer. You then partner with us to get an accepted cash offer on the new property you want to purchase. Once that offer is accepted, you then list your house without having to worry about paying a commission.
A WIN-WIN FOR YOU—and US!
We'll buy your house for sale in the Baxter area no matter what shape it's in. You can either sell your house to us, or we help you with repairs and listing your home, and then we'll sell it for you at the best price possible for the market. Either choice you win!
A house in good shape always sells for a better price than a house that needs work. Too often, though, the home seller lacks the funds to pay for the repairs that have been pending for a few years. As a result, the home sells for less than its potential value. We have a program that gets you $10K right now to start and complete the repairs that will raise the price you can ask for your home. As a bonus, you get to wait until six months after the date of your MLS listing to begin making payments on your Baxter home.
But keep in mind that we're Chad Schwendeman Real Estate Group. If you don't feel like going through the hassle of a remodel, we'll buy your house for sale in Baxter no matter what repairs are needed. To speak about the real estate options in Baxter, call us today!
Sell Your Home for Top Dollar Compared to Non-renovated Homes
Cornerstone Custom Builders
Completes Your Repairs
Quality Materials Give You the Greatest
Return on Your Investment
To qualify for the $10K for Repairs Program.
You must have 15% equity plus the cost of repairs in your home.
Your interest-free loan is good for 6 months from the date of listing the home.
Repairs must be completed by Cornerstone Custom Builders.
Your house must be on the market 30 days after work starts by contractors.
WATCH CHAD SCHWENDEMAN IN ACTION
What Customers Are Saying…
"We met with Chad and his team and they walked us through his aggressive marketing plan, confident that he could sell our home. We had our 1st showing the day before the listing contract went into effect and in just a week we had 2 offers. The Chad Schwendeman Real Estate Group are top notch professionals, we will not hesitate to refer them to others!"
TOM, BETH, AND SARAH P.
"We trusted them to price it as close to what the market would ultimately dictate and we had an offer in 22 hours, and a second offer came a month later came closer and with creative negotiating, it was a done deal in another week. After all was said and done, it sold for less than 1% of where Chad said it would."
CARL AND SUE F.
"Chad has been our realtor and friend for many years. Chad's number one goal is to ensure he finds you the perfect home for you and your family. If you are selling your home, he uses every resource available to market and sell your home quickly. I've never felt it's about making a profit with Chad. He loves what he does and it is always about making you happy."
MIKE AND CONNIE B.
Hours We Close a Real Estate Transaction
Families Obtain Their Real Estate Goal in 2020
Dollars in Real Estate Sales Since 2015
Dollars Each Month in Marketing Client Homes
No One Sells More Homes in Central Minnesota Than The Chad Schwendeman Real Estate Group
Winner of EXIT Realty's International Top Agent Award; Tri-Real-A-Thon Award in 2016, 2017, 2018, 2019—the only person in EXIT Realty's history to win the award more than two times
Top Team in EXIT Realty in
2020
2019
2018
2017
2016
2015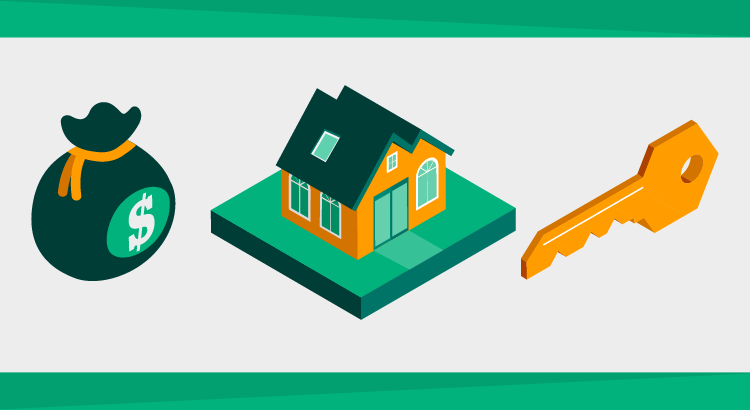 Some Highlights Many people believe you need to put down 20% of the purchase price when you buy a home. But recent homebuyers actually put down far less on their purchase. And with programs like FHA loans, VA loans, and USDA loans, some qualified buyers are able to...
read more
Commitment to Excellence
Commitment in all we do for our customers. First rate and superior service. Ownership of the outcome. Results orientated.
Integrity
High standards of honesty and strong moral principles. Doing the right thing all the time with no exemption.
Teamwork
We are a unified team with one vision: to always be there for our customers.
Innovators
We are progressive, enlightening forward-thinkers who engage in new ideas for better solutions and streamlining processes.
Think Long Term
We are committed to having raving fans and creating life long customers, by always putting the customers needs first.